March 13, 2023
A sample I-130 approval (marriage based) showing 17 months of processing time.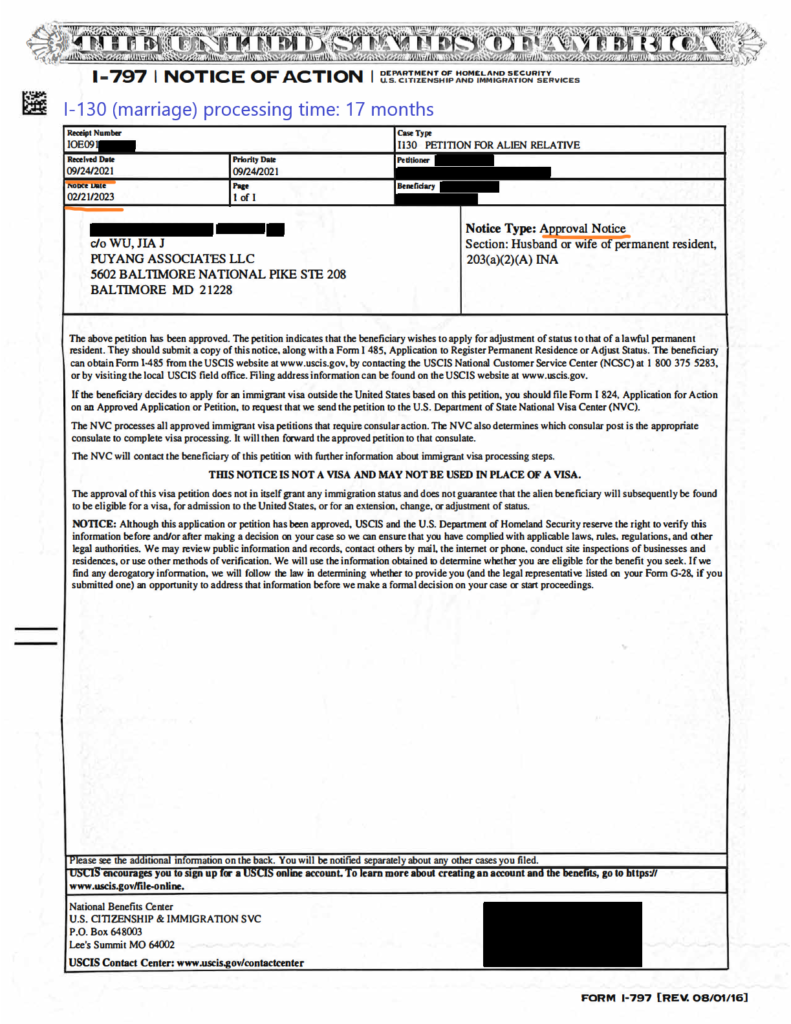 February 16, 2023
Processing times remain unchanged for I-130 petitions by US citizens for their spouses. Expect more than one year.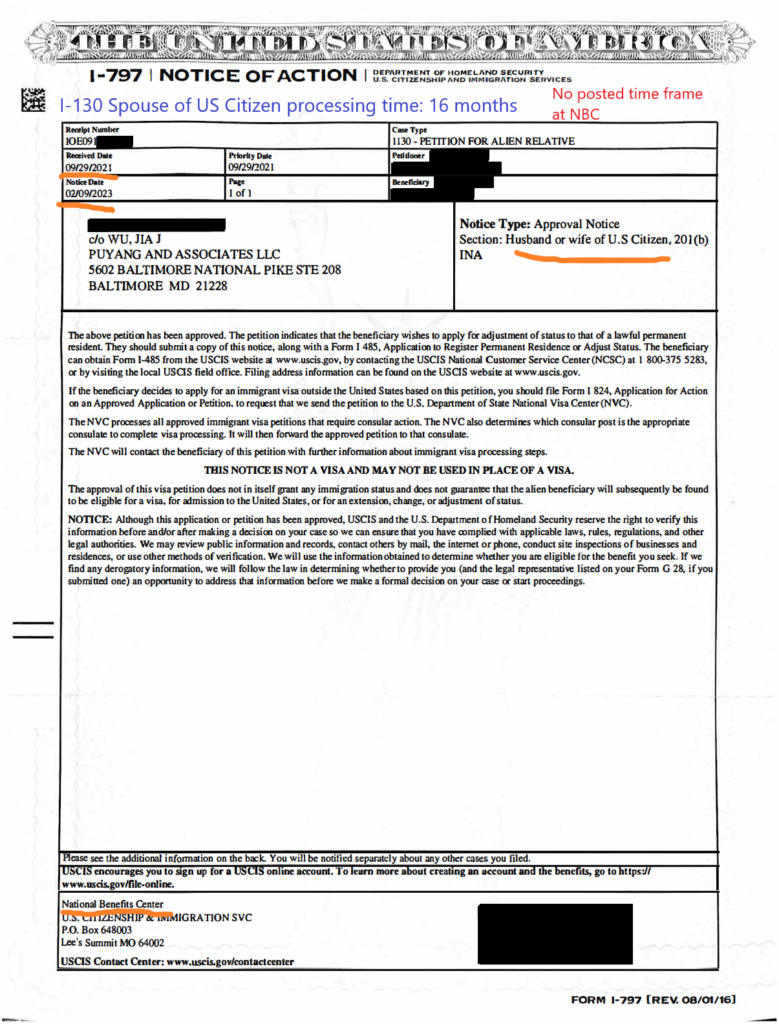 January 9, 2023
Here's a sample I-130 approval for a spouse of a US citizen. The total processing time is about one year, matching the posted time frame for Texas. Note that the I-130 may be transferred between service centers. This was filed in Texas and then transferred to Vermont.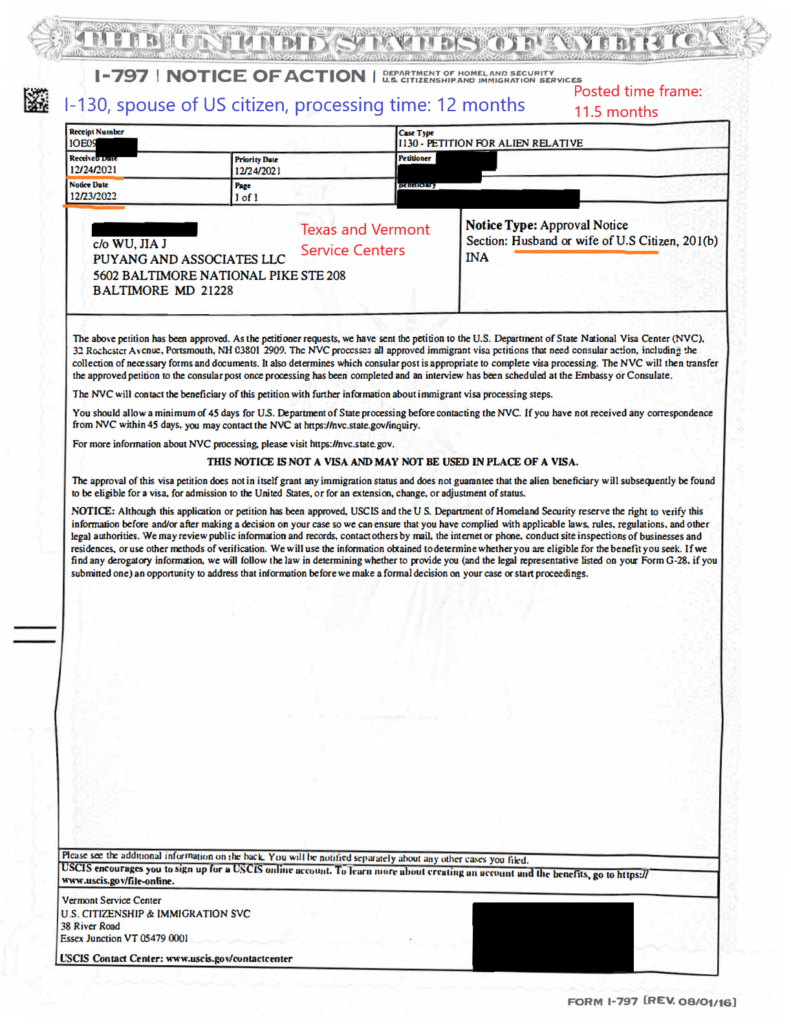 January 5, 2023
We will start tracking the processing times of family-based petitions and applications. Below is a sample approval of an I-130 petition by a U.S. citizen for their unmarried son. The total processing time was about 36 months. The long processing time is quite normal, given the long visa wait time for filing for GC or applying for an immigrant visa. Currently, the wait time is about 8 years for the rest of the world and 23 years for nationals of the Philippines.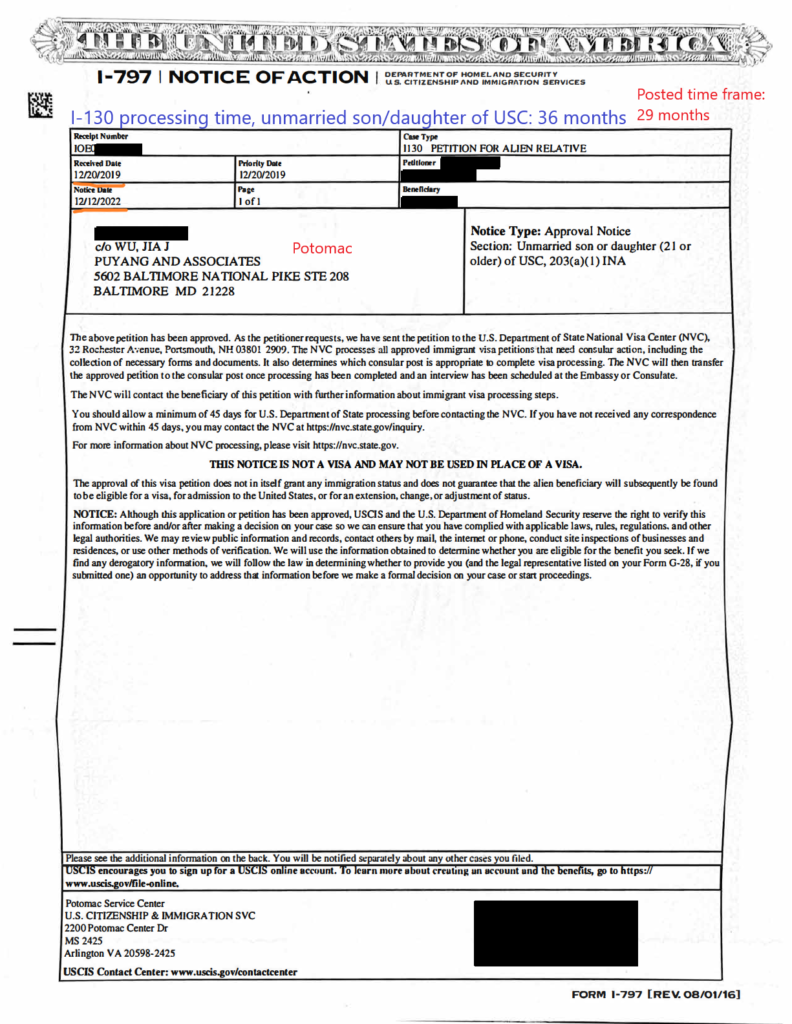 Processing times of I-130s by USC for their spouses are unusually slow. The sample below shows a total of 21 months. USCIS' posted time frame is about 10.5 months.