Update November 21, 2023
There has been a noticeable consistency in the processing duration, aligning with the trends observed earlier this year.
Current Processing Scenario
Despite hopes for an expedited process, the I-131 re-entry permits continue to require significant time for approval.
Recent Case Example:
I-131 Re-entry Permit Filed: 05/09/2022
Status: Approved
Approval Date: 11/11/2023
Processing Duration: Approximately 18 months.
This case mirrors the broader trend we have been tracking. The USCIS has posted an average processing time of about 17.5 months for 80% of the cases, which is slightly lower than the earlier high of 18 months.
Must plan well if you have upcoming travel plans involving extended stays overseas.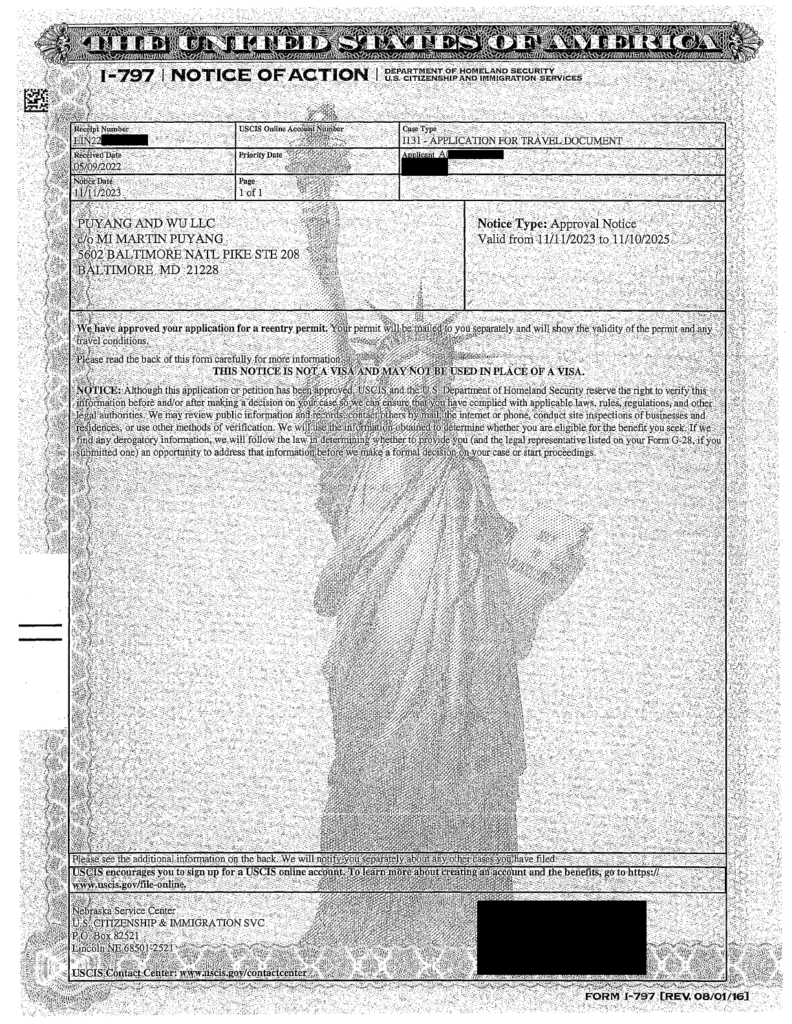 Update March 30, 2023
It's still taking more than 15 months to process an I-131 re-entry permit. Posted time frame has also gone up to 18 months.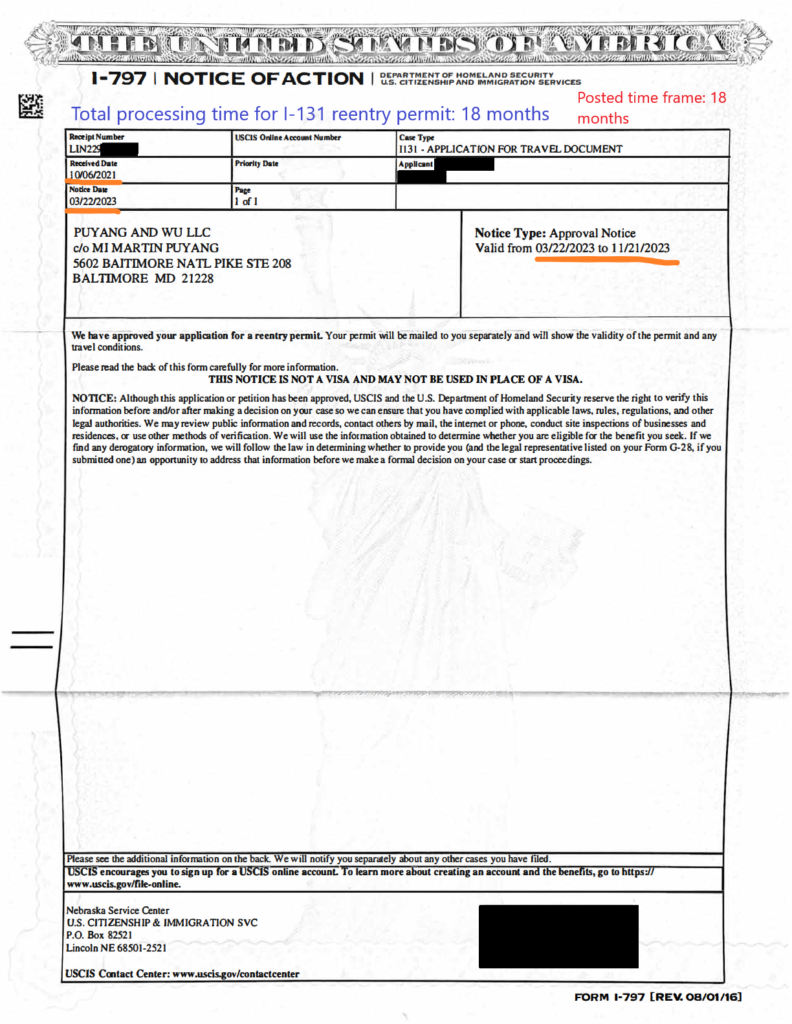 Original Post January 9, 2023
Processing times of I-131 re-entry permits have been slow and have not shown any improvements in the past 2 years. Currently, taking about one year to 16 months.