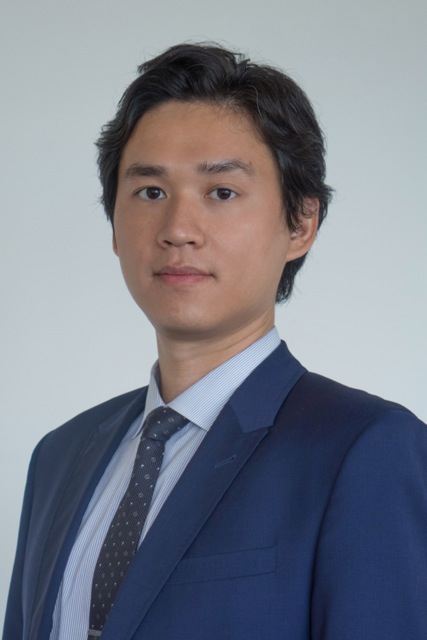 Jia Jun (Jay) Wu is a highly accomplished immigration attorney and Attorney Member at Puyang & Wu, LLC. With over a decade of experience, he has established himself as a trusted advocate, specializing in corporate and family immigration matters.
In his corporate practice, Attorney Wu excels in guiding companies through the complex process of filing nonimmigrant worker petitions. His strategic approach ensures the best possible outcomes for his clients, considering both their immediate needs and long-term interests. Attorney Wu's expertise shines in responding to challenges and adverse decisions from the United States Citizenship and Immigration Services (USCIS). Recognizing the increasing prevalence of Requests for Evidence (RFEs) and Notices of Intent to Deny (NOIDs), he meticulously prepares foundational work that equips his clients' petitions to withstand potential challenges. Attorney Wu's ability to communicate complex legal concepts in plain language, providing precise instructions and guidelines along with detailed samples, sets him apart and empowers employers and employees to address any issues or inconsistencies effectively. Thanks to his unwavering commitment to foundational work, Puyang & Wu, LLC has achieved remarkable success in overcoming RFEs, cementing the firm's position as a leader in the field.
On the employment-based green card side, Attorney Wu possesses invaluable insights and knowledge of the PERM recruitment process—a pivotal step in the multi-stage green card journey. His deep understanding of the intricacies involved enables him to guide his clients toward a clear path to green card approval. Recognizing that misconceptions and assumptions often surround the green card process, Attorney Wu devotes significant time to educating employers and employees, ensuring they grasp the complexities through plain language explanations, real-world examples, and case scenarios. By equipping his clients with the knowledge they need, Attorney Wu instills confidence in their ability to navigate the process successfully, even in the face of potential delays, challenges, and setbacks.
Attorney Wu's expertise extends to self-petition categories such as national interest waivers (NIW) and aliens of extraordinary ability (EB-1). He recognizes the unique challenges faced by foreign-born scientists, engineers, and researchers when articulating their technical achievements to convince non-technical decision-makers. To overcome this challenge, Attorney Wu goes the extra mile, providing clients with a diverse collection of documentary samples accumulated from a record of approved cases. Furthermore, he engages in meticulous back-and-forth revisions of supporting documents, ensuring they are presented to reviewing officers in the most impactful way possible. By showcasing easily digestible facts and their direct links to each legal criterion, Attorney Wu maximizes the chances of success for his clients.
One area where Attorney Wu finds immense satisfaction is in assisting families. He takes great pride in playing a crucial role in reuniting family members and loved ones, offering the added assurance of permanent residence in this land of opportunity. Recognizing the profound impact of such outcomes, he readily commits pro bono hours to this area of practice. With over a decade of experience appearing in family-based interviews, including naturalization, Attorney Wu leaves no stone unturned in preparing his clients. From what to expect the moment they enter the building to when and how to follow up with USCIS post-interview, he ensures his clients are fully prepared for every step. By laying out different scenarios and preparing clients for sensitive questions, Attorney Wu alleviates anxiety and empowers his clients to approach the interviewing officer with confidence. Notably, a significant portion of the firm's family cases involve individuals who entered the U.S. without authorization. Attorney Wu and his team provide invaluable support to Spanish-speaking families, expertly navigating the convoluted waiver process, including I-601 and I-212 filings. Through their dedicated efforts, they help families transition from a state of hopelessness and defeat to renewed hope, enabling them to regain control over their future alongside their spouses, husbands, or children.
Attorney Wu earned his Juris Doctor from the University of Maryland School of Law after completing his bachelor's degree in Computer Science and Mathematics at Vanderbilt University. He is authorized to practice immigration law throughout the 50 states and territories, having been admitted to the Maryland and DC bar. As an immigrant himself who arrived in the U.S. at the age of 8 and considers Guam his childhood home, Attorney Wu intimately understands the hopes, worries, and concerns of those seeking better opportunities. He prioritizes clear and thorough communication, investing the necessary time to provide clients with precise and comprehensive analysis of their unique circumstances, immigration options, and potential consequences. By setting realistic expectations, Attorney Wu ensures his clients are fully informed and empowered to make sound decisions. Outside of his legal practice, he enjoys participating in races around the country, reflecting his passion for running.