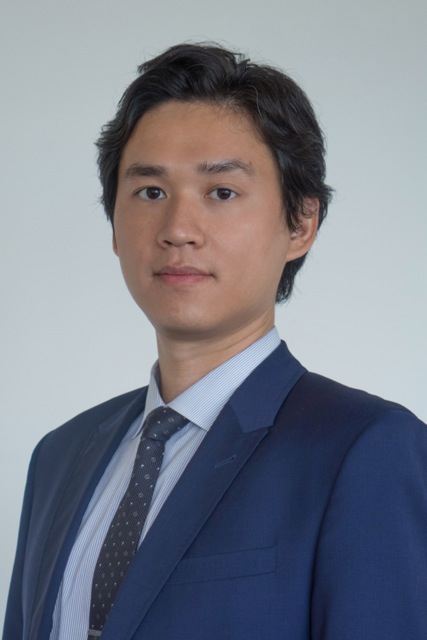 Jia Jun (Jay) Wu is the Attorney Member of Puyang & Associates, LLC. He joined the firm in 2009 and has been managing its corporate and family divisions.
Over the years, he has successfully helped companies manage their filings for nonimmigrant workers by defining the best path/strategy forward while ensuring each step is taken in the best interest of all parties.
Attorney Wu has a passion for responding to USCIS challenges and adverse decisions. For new H-1B/L-1 petitioners, he prioritizes foundational work that helps a petition sustain potential challenges in the future. As government challenges in the form of Requests for Evidence (RFEs) or Notices of Intent to Deny (NOIDs) reached record numbers (over 60%) in 2019, challenges can no longer be avoided or mitigated but are a reality that must be planned for. He communicates thoroughly in plain terms so that employers and employees understand each issue, contradiction, and/or inconsistency that may be challenged and how to address them by providing precise instructions and guidelines with detailed samples. The focus on foundational work is a pillar of our firm's success in overcoming RFEs in recent years and will continue to put our firm in the forefront of that specialty.
On the employment-based green card side, Attorney Wu has significant insights and knowledge about the PERM recruitment process, a crucial step in the multi-step green card process, which if prove successful, clears away most of the hurdles and leads to a straightforward path to green card approval. He is excited to share his expertise with new clients but also understands that many come to us with misconceptions and assumptions about the green card process. With that in mind, he spends considerable time educating employers and employees in plain language with various examples and case scenarios to get the point through so that they feel confident that the entire process though complex is completely manageable with multiple paths to success even against the backdrop of potential delays, challenges, and other setbacks.
For self-petitions such a national interest waivers (NIW) and aliens of extraordinary ability (EB-1), writing about one's technical achievement to convince a lay person weighs heavily on the outcome but may prove challenging for many foreign-born scientists, engineers, and researchers. Attorney Wu not only provides clients with a diverse collection of documentary samples accumulated from our record of approved cases but also engages in back-and-forth revisions of supporting documents with clients. He is committed to this painstaking process so that supporting documents such as reference letters are presented to the reviewing officer in the most impactful way, showcasing easy-to-digest facts and their direct links to each legal criteria.
Attorney Wu finds the most satisfaction in his work with families. He takes pride in his role in uniting families members and loved ones with the added assurance of permanent residence in this country of opportunity. He is motivated constantly when clients receive their green cards; and express gratitude and jubilation to finally be able to work towards a future together with the most important people in their lives. In fact, whenever opportunity arises, he readily commits pro bono hours to this area of practice. With over 10 years of experience appearing in family-based based interviews including naturalization, Attorney Wu prepares every client exhaustively from what to expect the moment they enter the building to how soon to follow up with USCIS post interview. He aims to over-prepare by laying out different scenarios, what sensitive questions may be asked and how to best answer them truthfully. By not having to worry about the unexpected, clients can feel more confident and overcome nervousness in front of the interviewing officer. In recent years, a substantial amount of the firm's family cases relate to individuals who had entered the U.S without authorization. Attorney Wu and his team help Spanish speaking families navigate the convoluted waiver process including I-601 and I-212 filings and help families recover from a state of hopelessness and defeat to renewed hope that they together with their wife, husband, or children may once again be in control of their future.
Attorney Wu is a graduate of the University of Maryland School of Law and obtained his bachelor's degree in Computer Science and Mathematics from Vanderbilt University. He is authorized to practice immigration law throughout the 50 states and territories due to his admission to the Maryland and DC bar. As an immigrant himself who came to the U.S. when he was 8 years old and calls Guam his childhood home, he understands what immigrants in search of better opportunities go through, their worries, and concerns; and how consumed by hope, they would sometimes hear only what they want to hear. He therefore prioritizes communication and puts in the time with clients by giving them precise and thorough analysis of their unique facts, immigration options and consequences so that expectations are properly calibrated. Attorney Wu is an avid runner and enjoys participating in races around the country. He lives in Fulton, MD with his wife and son.