Update June 22, 2023
Some improvements in I-129F, K-1, petition processing time. 13 to 18 months.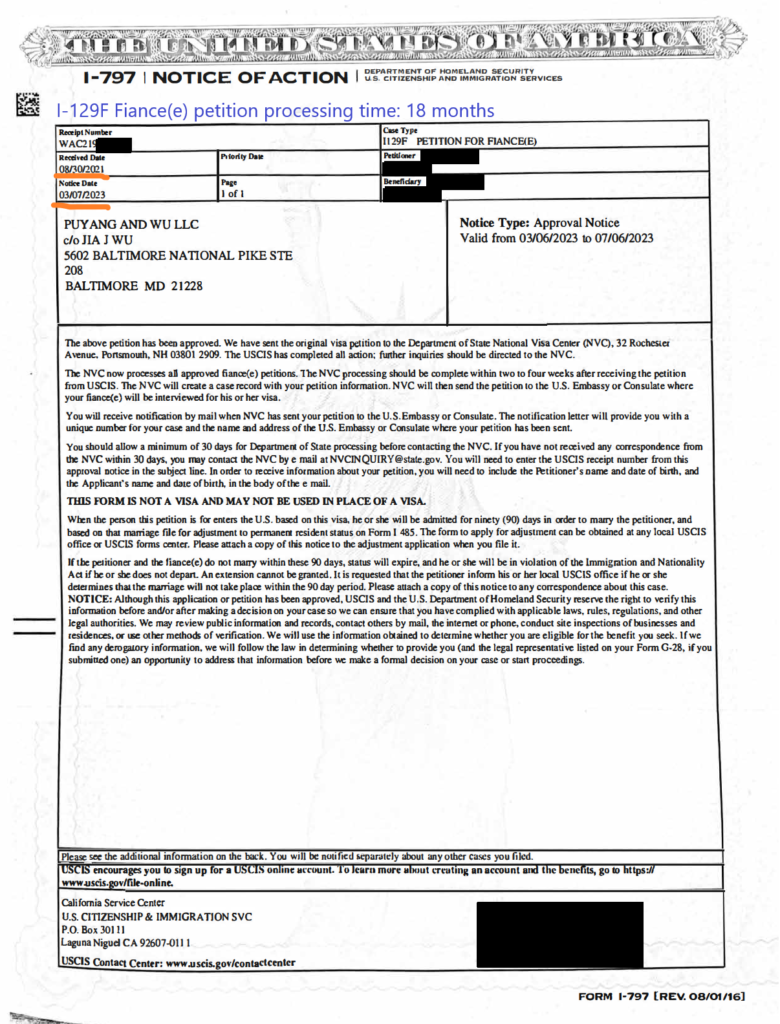 Update April 6, 2023
Here's sample I-485 which took 20 months to process. Filed in July of 2021!! The good thing is that generally, the interview will be waived.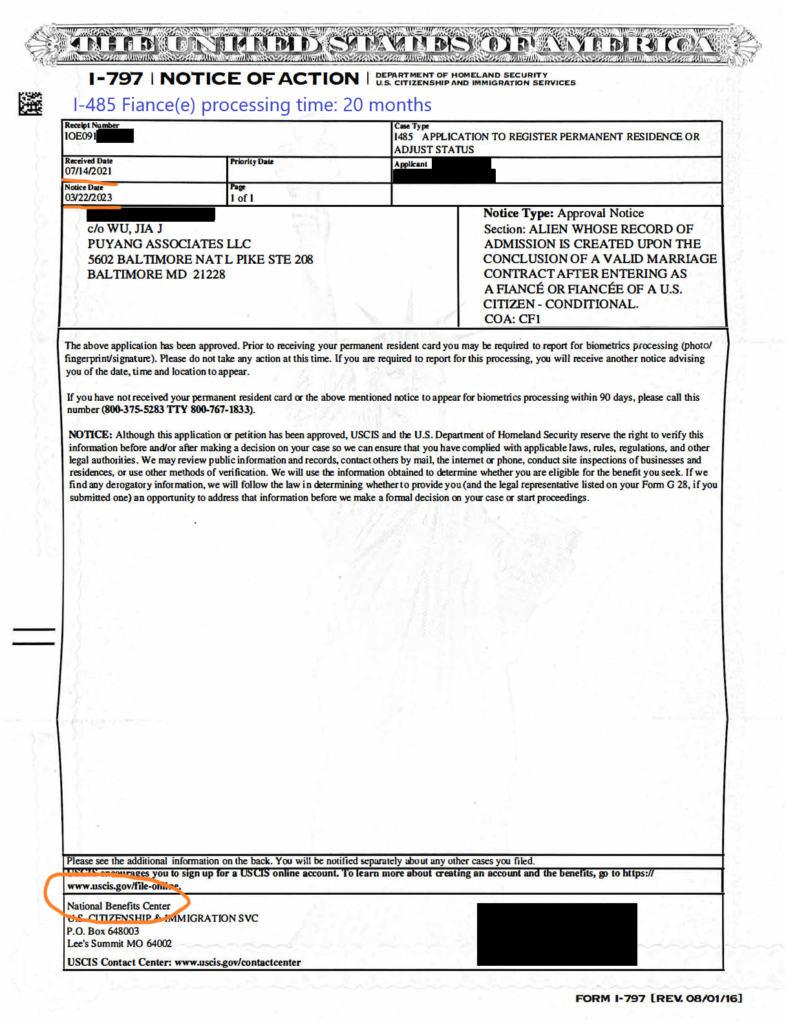 Update February 22, 2023
Took 16 months for USCIS to approve the I-129 K-1 petition. Then another 2 months to transfer to NVC. Now waiting for the case to be transferred to the consulate.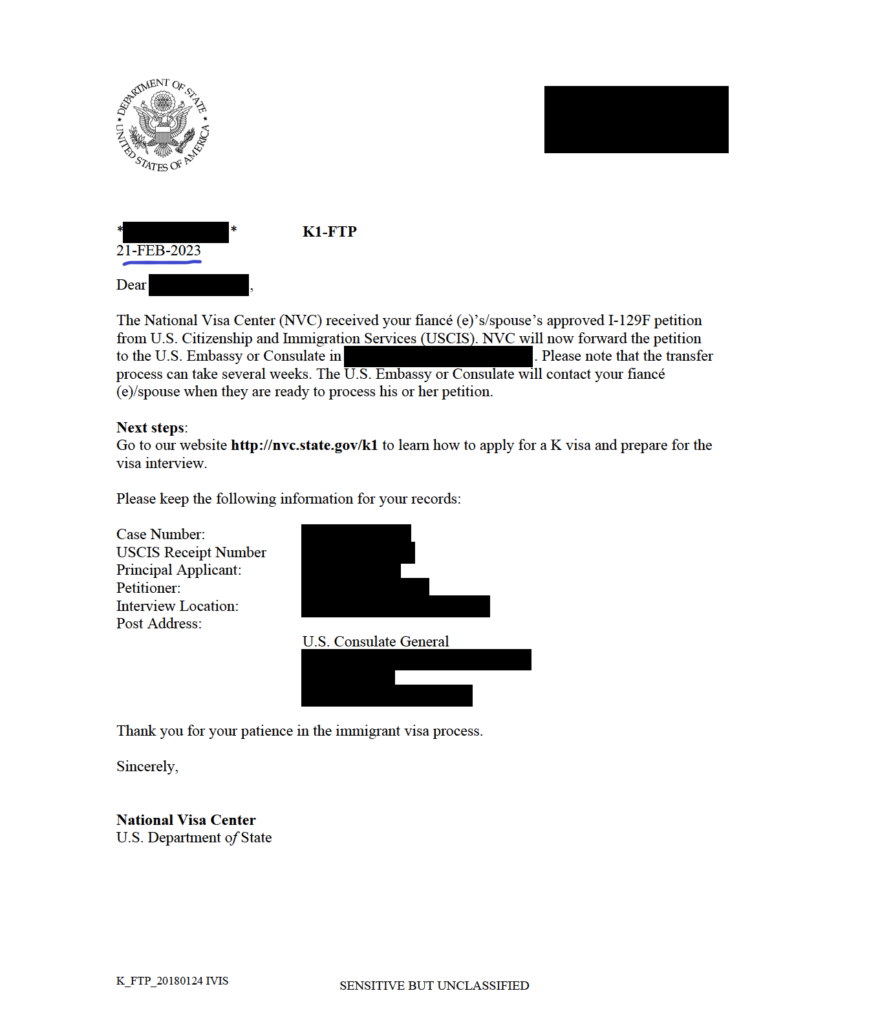 Original Post January 3, 2023
Processing of K-1 cases is slow, currently taking about 16 months. And this is just the first step, the adjudication of the I-129F petition. Here's a recent sample. We'll be tracking overall processing times to capture any trends and process-related changes.