Update April 19, 2023
USCIS has extended the suspension of biometrics requirements for H-4, L-2, or E nonimmigrant applicants until Sept 30, 2023. If the suspension applies to you, you do not need to submit a biometrics fee of $85 with your I-539 application.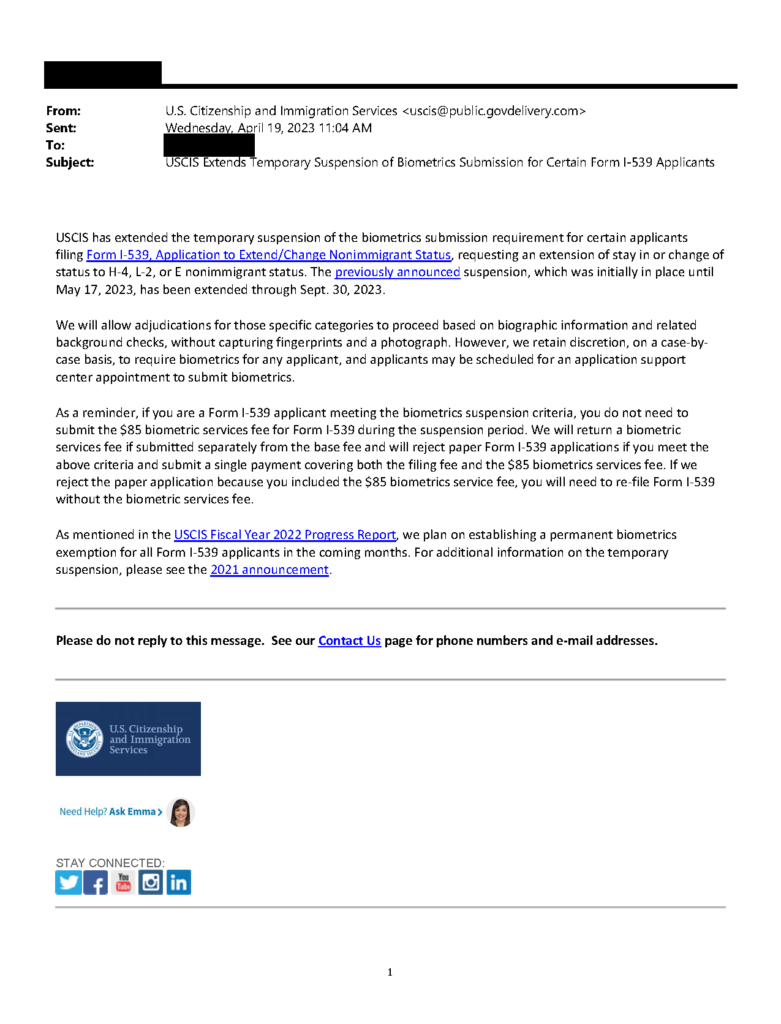 Original Post May 4, 2021
On May 3, 2021, USCIS announced that it will suspend biometrics requirement for individuals filing Form I-539 to request an extension of stay in or change of status to H-4, L-2 and certain E nonimmigrants. The declaration was made in response to a lawsuit (Edakunni v. Mayorkas) challenging tH-4 and L-2 adjudication delays.
The biometrics suspension will apply to the H-4, L-2, and E-1, E-2, and E-3 categories of Form I-539 applications if they are 1) pending on May 17, 2021, and have not yet received a biometric services appointment notice, and 2) are new applications received by USCIS from May 17, 2021, through May 23, 2022. The suspension is intended to automatically expire after May 17, 2023, subject to affirmative extension or revocation by the USCIS Director.
Hopefully, we'll see good results and notable improvements soon.
Related Posts: