Update 6/11/2021
USCIS has clarified the circumstances under which it will consider expedited requests (ER).
NBC is processing expedited request (ER) of EADs very quickly. Call USCIS customer service for ER and ask to speak to Tier 2 officer. Tier 2 will call back in a week or so. Provide financial loss docs. Most are approved without any docs.
If doc is requested, some examples include a letter from HR about their value to company/project & how their abs results in financial loss to company. Applicants can also provide mortg stmts, Medical bill, Child care bill, expired DL, exp H4 EAD as addl evid for financial loss.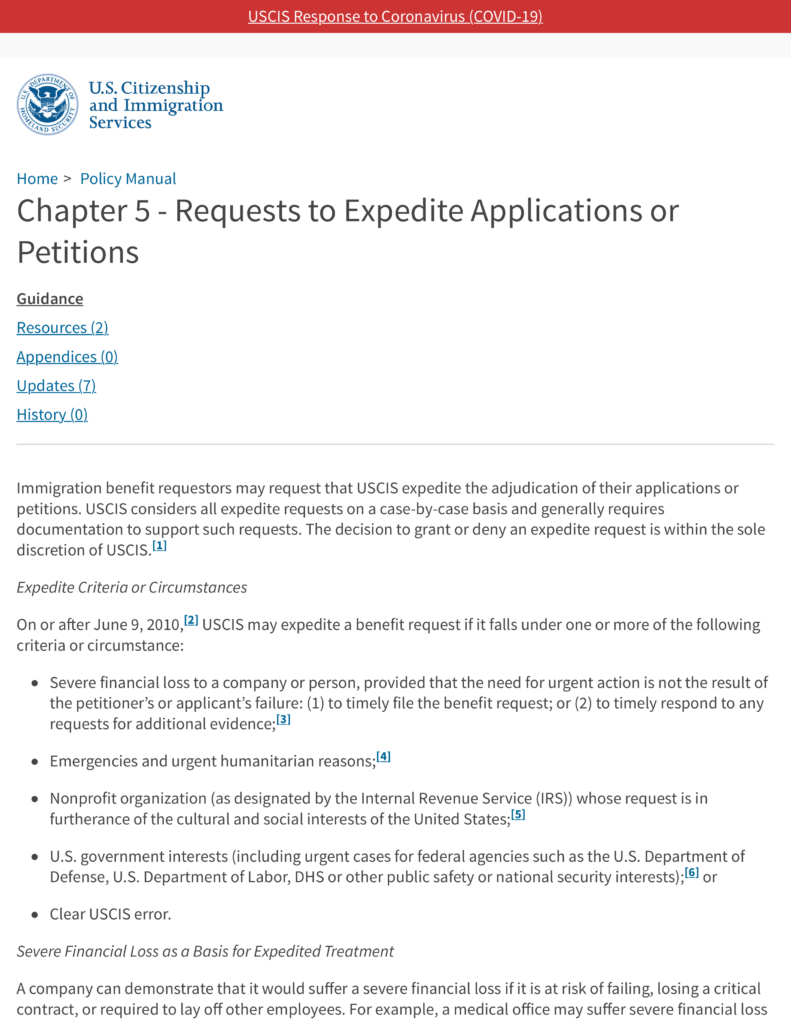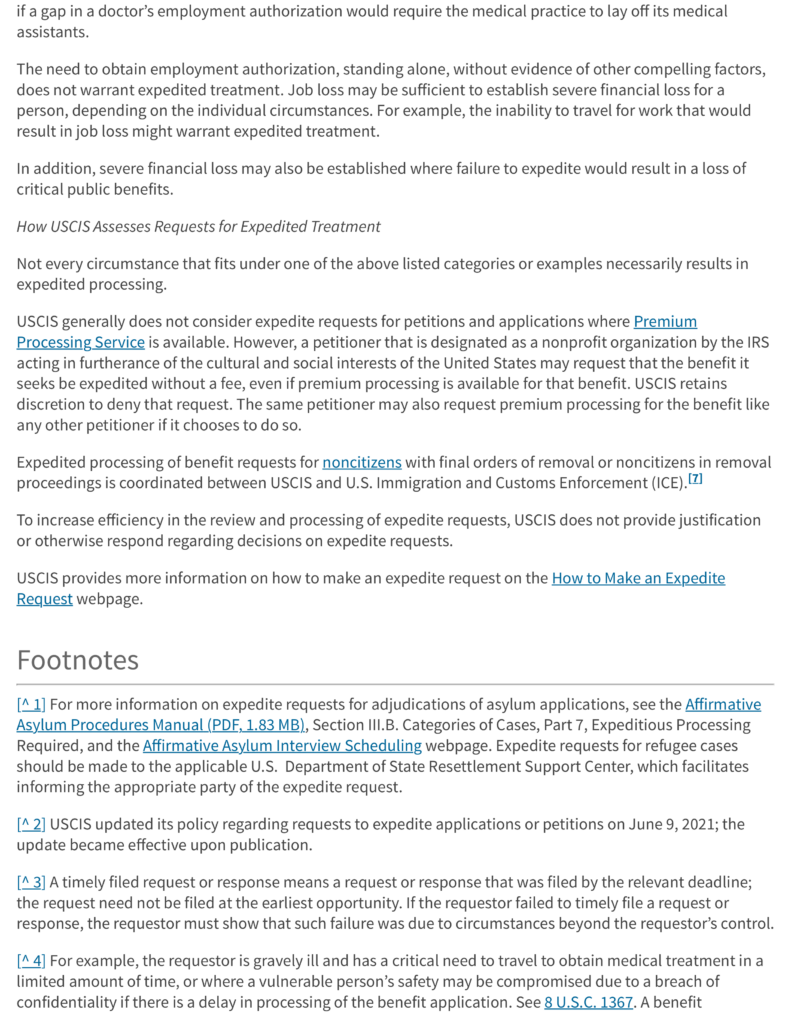 Original Post 4/26/2021
With many still anxiously waiting for their EADs based on either H-4 or pending I-485, we often receive questions about how to expedite their pending cases.
USCIS has provided detailed steps for requesting expedited processing. For expediting EADs, the applicant must demonstrate that he/she will suffer severe financial loss. USCIS recognizes that applicants may sometimes experience financial loss caused by extended processing time. But, in the eyes of USCIS, not all scenarios involving financial loss justify the grant of expedited processing. Because most financial losses are temporary and even anticipated, only the severe form of loss may warrant the upgrade to expedited processing. As such, the key factor in making a successful expedited request is showing how your financial loss is more severe than what USCIS considers to be normal financial loss.
A requestor should not make the request in general terms such as "I will lose my job if I do not get the EAD soon". Instead, they should provide as many details as possible, highlighting all the relevant factors such as: (1) when the application was filed; (2) whether it has been pending outside of the posted time frame; (3) the date when the current EAD expires or when the EAD employment is terminated; (4) the percentage of decrease in income if the EAD employment is terminated; (5) lack of adequate savings, if applicable; (6) detrimental impact on children (medical treatment/bills), if applicable; (7) the delay was due to no fault of your own – filed early and on time
With so many facing extremely long delays sometimes exceeding one year, even well-supported requests may not be approved. Worse, you might not even receive a decision on your request at which point you may have to send the request again. A decision on whether to expedite should be made about a month after the request is received. If approved, your case status should be updated and may look something like this:
Even if you do not get the expedited treatment, there is some good news on the horizon. As we have reported in our other posts, there are signs that USCIS is currently trying to speed up processing especially for H-4 EADs. Hopefully, this extreme delay will be over soon.
Other related posts: