Update 10/13/2021
Update 08/11/2021
Two more examples of extremely long wait times for biometrics appointment notice.
An I-485 FB was filed on 09/03/2020. Biometrics Appt notice was issued 9 months later.
An I-751 was filed on 12/17/2020. Biomtrics Appoint notice arrived 8 months later.
Update 08/04/2021
Another example of a late biometrics appointment. I-90 was filed in September 2020. Biometrics arrived in July 2021, 10 months later.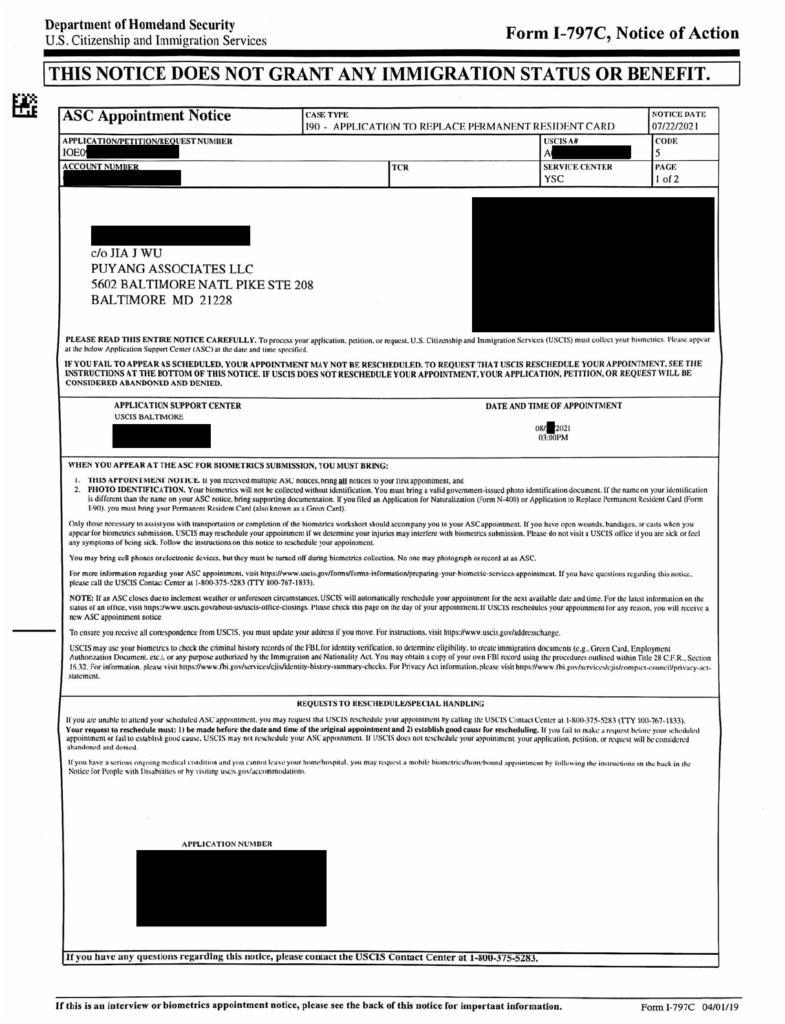 Update 07/27/2021
Here is an example of a biometric appointment notice that arrived 9 months after I-485 was filed. Although you can't compel USCIS to issue the notice any faster, it will arrive at some point.
Original Post 07/23/2021
For many who filed their I-485 and I-140 concurrently on or after October 2020 at the Texas Service Center, they are still anxiously waiting to receive their biometrics appointment notices. Unfortunately, there's not much you can do to check on or expedite these notices. Generally, USCIS will not initiate a service inquiry if you have not received a biometric appointment notice. The only exception is when your case has been pending outside of the normal processing time frame. For the concurrent batch filed in October 2020, the I-485 processing time is 25 months.
Below is a sample response from USCIS when inquiring about a missing biometric appointment notice.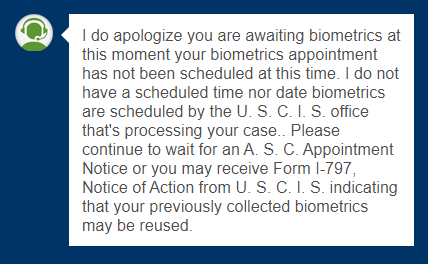 In our experience, all biometric appointment notices will be issued at some point. We'll try to post updates here about biometric appointment notices that may take longer than normal to receive.
We received one late last month (June 2021) for a concurrent I-140 / I-485 filed at Texas Service Center in October 2020.