On July 16, 2021, the Department of Labor (DOL) announced a new mailing address for its Office of Foreign Labor Certification (OFLC) Atlanta National Processing Center (ANPC) which will become effective on August 25, 2021.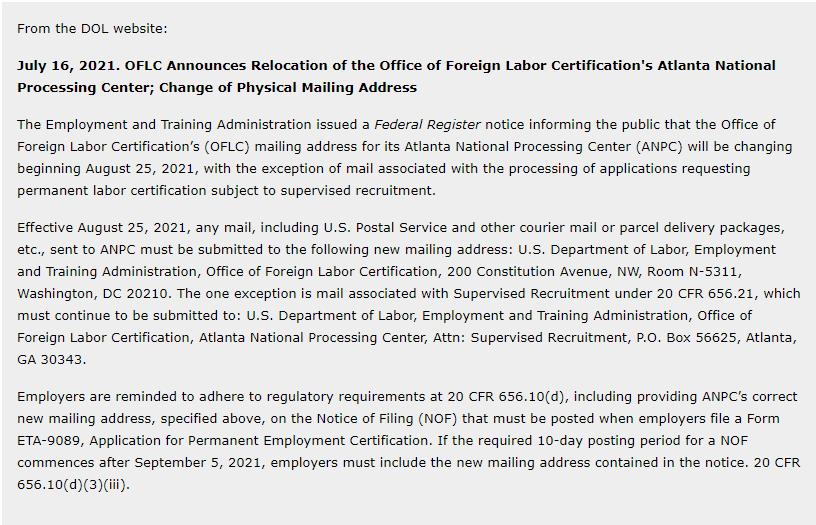 What this means for PERM cases, specifically PERM recruitment, is that the notice of filing must show the new address starting September 5, 2021. The new address is:
U.S. Department of Labor
Employment and Training Administration
Office of Foreign Labor Certification
200 Constitution Avenue NW, Room N-5311
Washington, DC 20210
Because the success of a PERM filing requires meticulous attention to detail and understanding of a host of rules and technicalities, an outdated address in the notice of filing will no doubt lead to redoing the PERM recruitment again or PERM denial if not caught sooner.
It is therefore important to put the effective date on your calendar and all relevant parties in the PERM process should be mindful of the new date and new address.