Update February 17, 2023
Here are some some I-765 EADs based on the pending I-485s filed FY 2023. Fairly quick. Took less than 4 months. I-131 Advance paroles were also approved at the same time.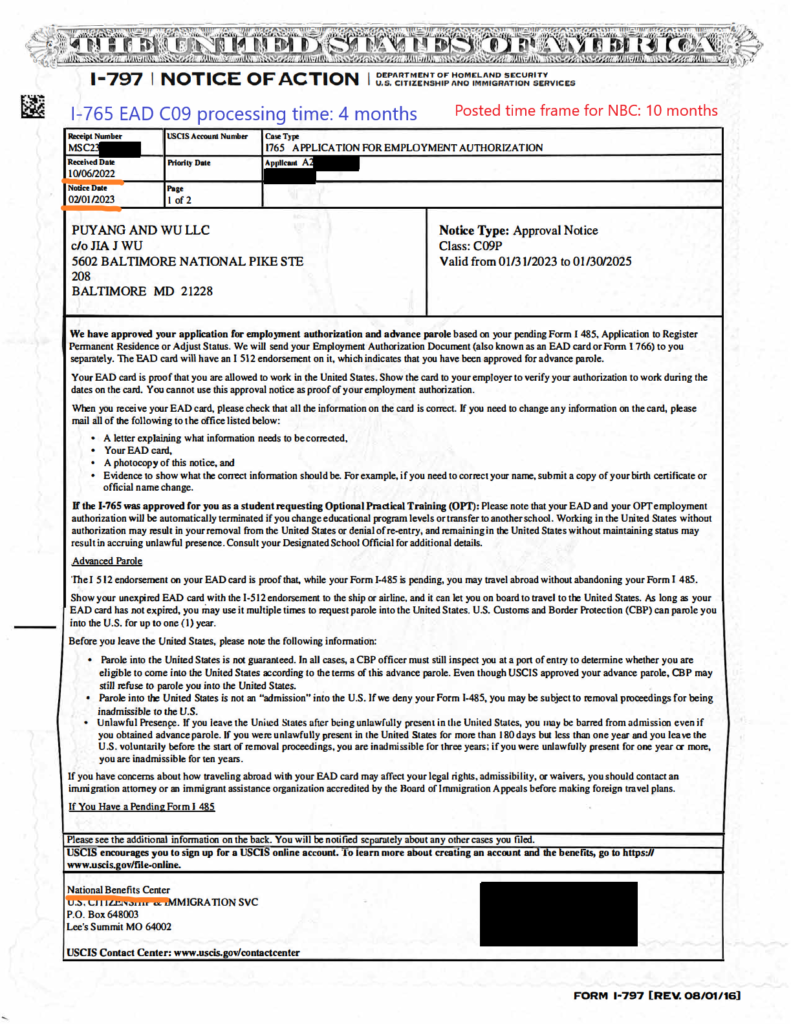 Original Post November 3, 2022
This post will provide sample processing timeframes for employment-based I-485s filed in FY 2023 (October 1, 2022 to September 30, 2023). Processing time for the previous fiscal years is here: I-485 EB Processing Update
We only have sample receipt notices for now but later updates will include approvals. Currently, it's taking up to 3 weeks to receive receipt notices.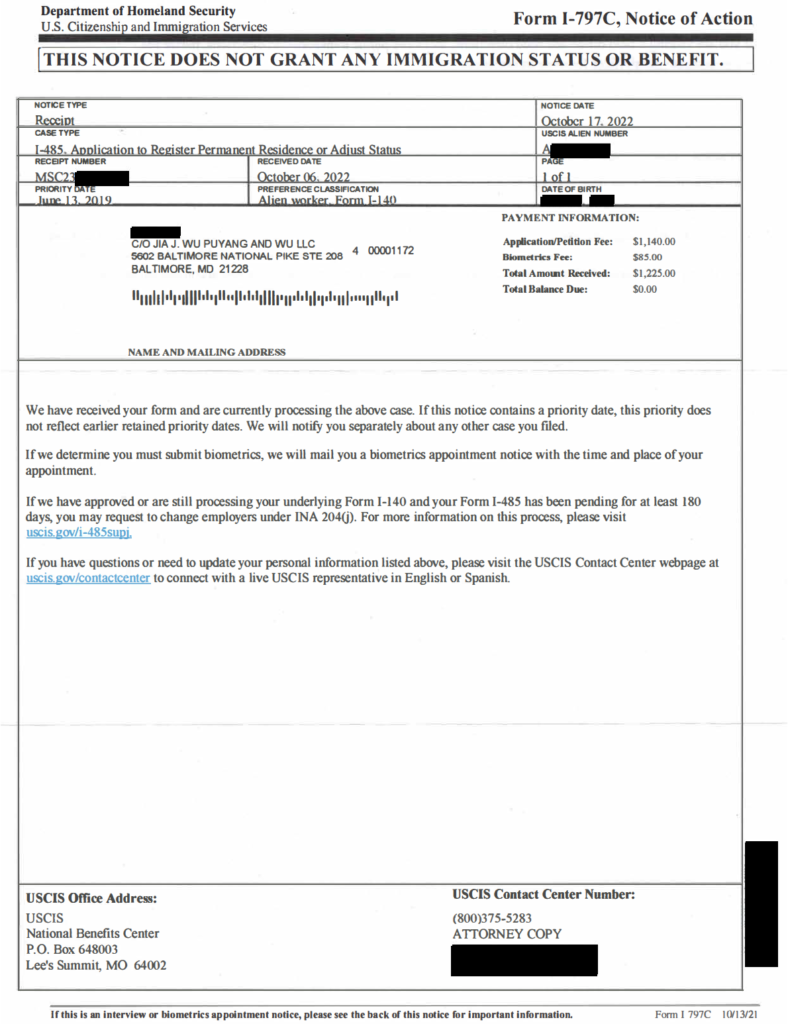 Also, the employment-based annual limit for FY 2023 will be 197,000, lower than FY 2022 and FY 2021, but higher than pre-covid years.