Update July 15, 2022
The good news is that we have already received approvals for some of the H-1Bs affected by the receipt delay.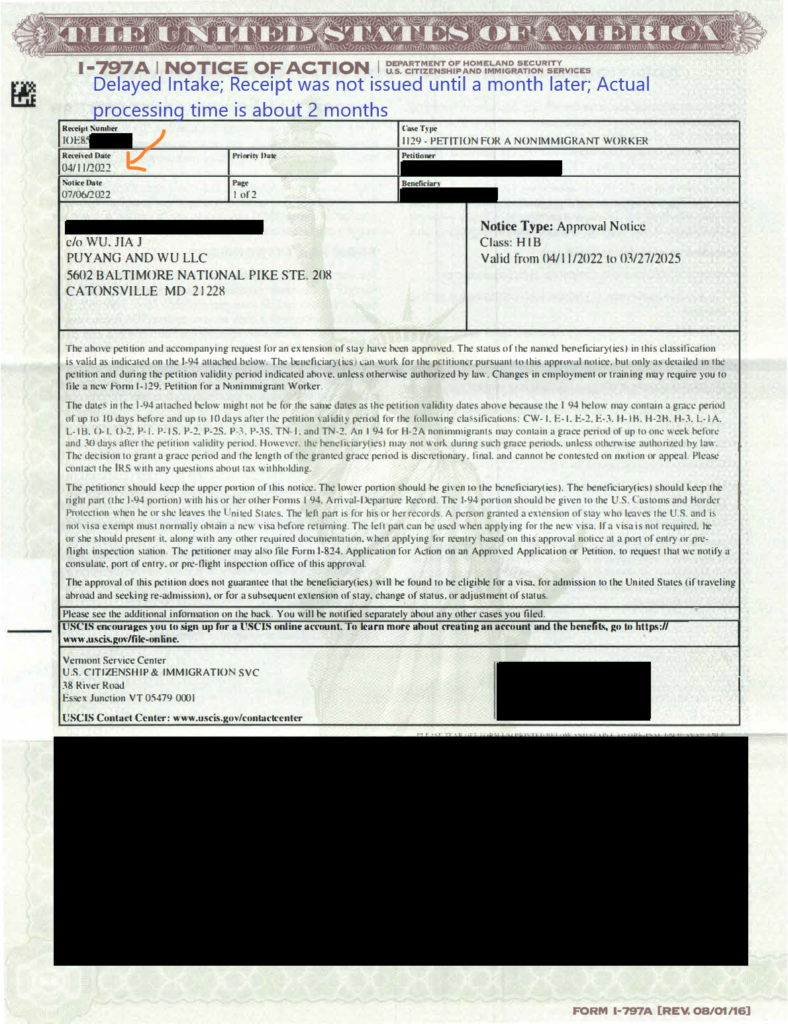 Update July 1, 2022
First Vermont, now California is experiencing unusual delay in issuing H-1B receipt notices.
Interestingly, Vermont has been transferring workload to California since June to address its own delay and speed up the intaking process.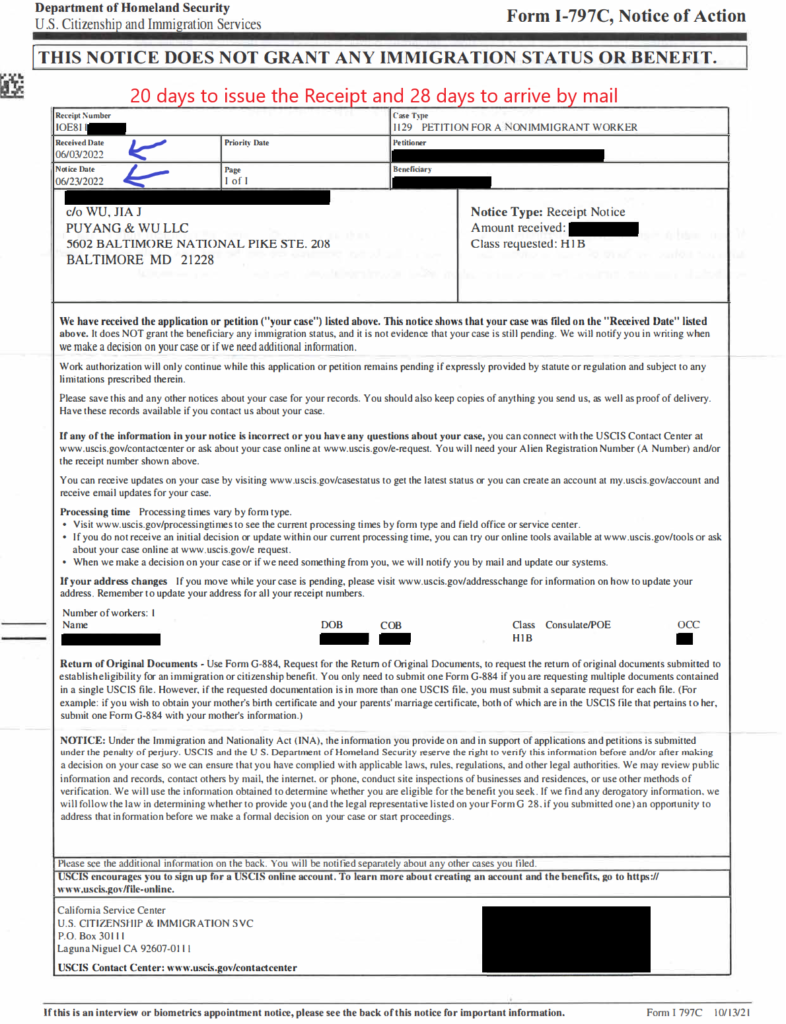 Update June 22, 2022
Based on recent H-1B receipt notices from Vermont, it does seem like they are making efforts to speed up intaking and the issuance of receipt notices. Took more than a month to receive receipts for cases filed in early May. Took 15 days for cases filed in late May.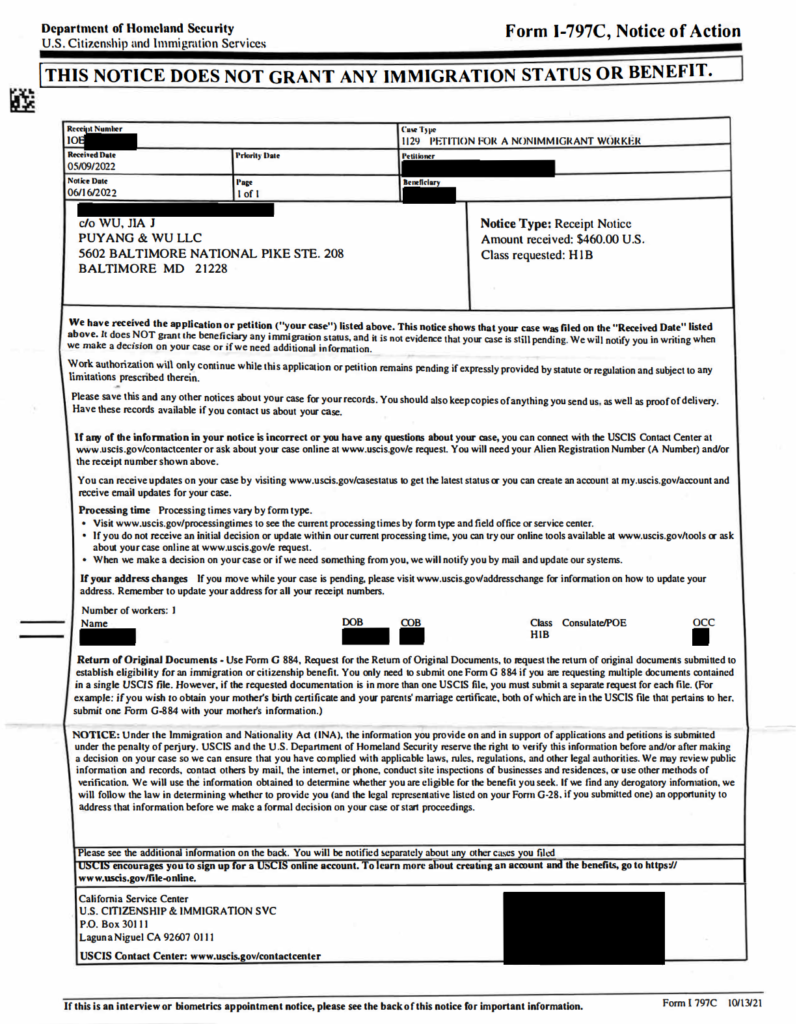 Original Post June 20, 2022
We have been experiencing delays in receiving H-1B receipt notices for cases filed in or after the first week of April. It took well over a month to receive the receipt notices. As of June 20, 2022, we are still waiting for receipts for extension/transfer cases filed in late April and May.
Although USCIS has admitted that the delay impacts both cap-subject and non-cap-subject cases, we are only seeing the delay affecting extension/transfer filings.
The sample cap-subject receipt from Vermont shows a turnaround time of just 3 days.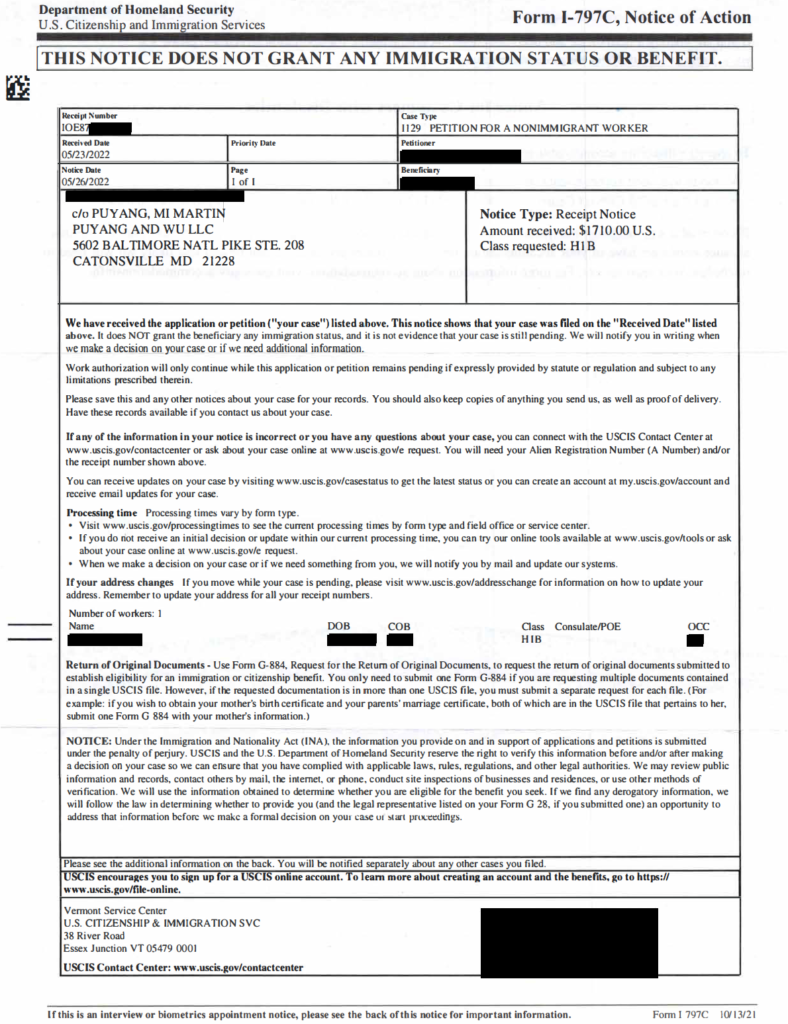 The good news is that USCIS is now transferring H-1B petitions to the California Service Center to rebalance the workload which should help issue receipt notices more quickly.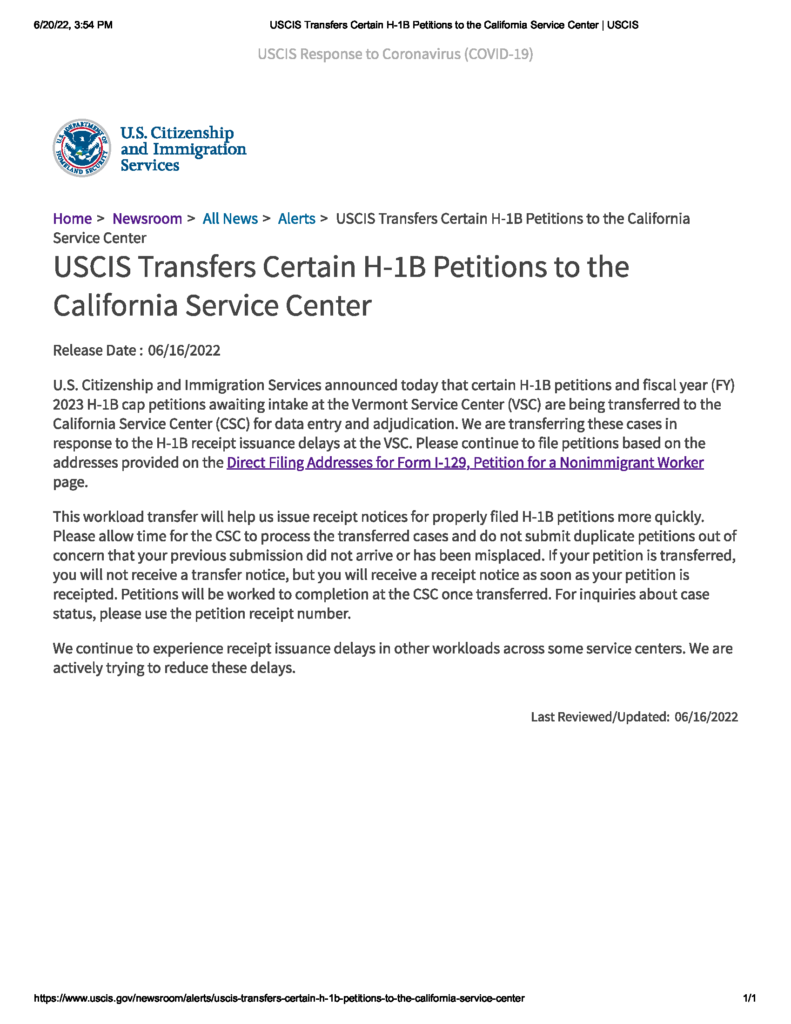 See our Twitter threads regarding the delay