Updated Post May 27, 2021
USCIS issued a news release officially stating that "fully vaccinated individuals no longer have to wear a face covering. Individuals two years old and older who are not fully vaccinated must still wear a face covering."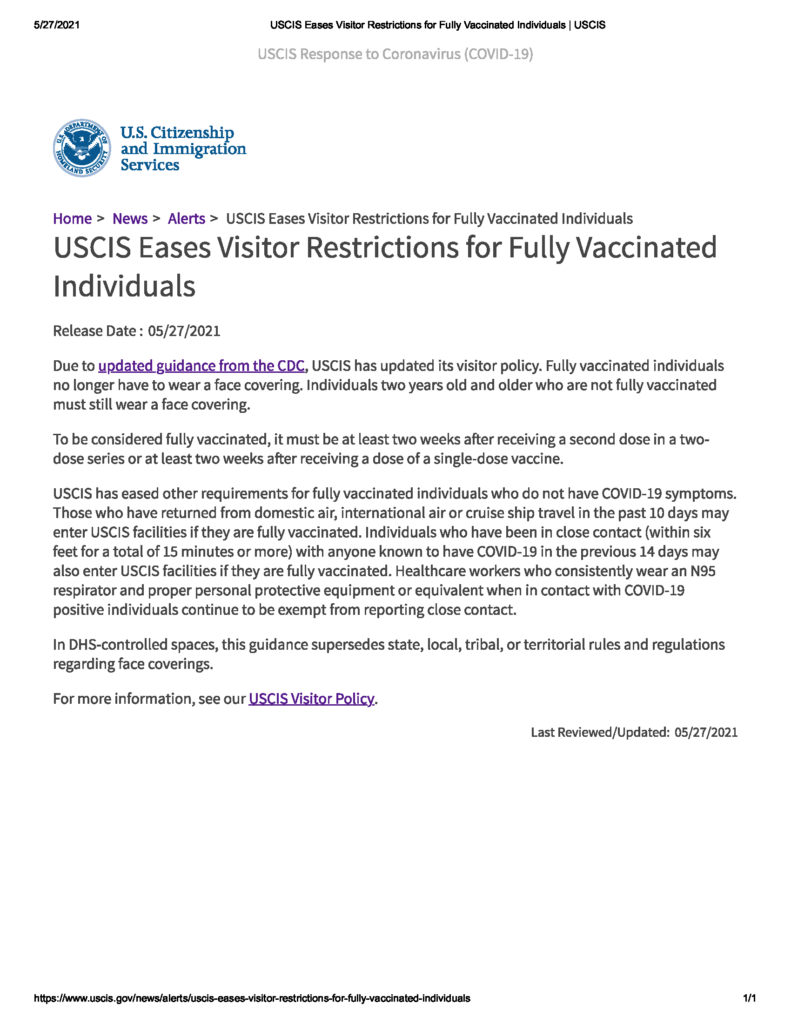 Original post May 20, 2021
On May 20, 2021, USCIS updated its webpage to reflect the new policy that face masks are no longer required for visitors who are fully vaccinated. It has also been reported that temperature checks are no longer being conducted at some field offices.
All staff and visitors who have not been fully vaccinated must wear facial coverings. A person is considered fully vaccinated two weeks after receiving the last recommended dose of vaccine.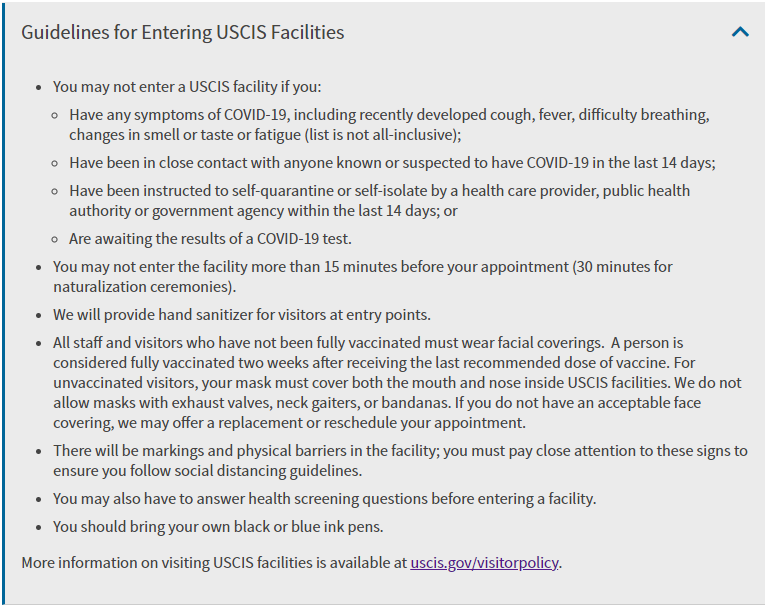 Of course, you may exercise your best judgment and continue to wear masks if you believe that is the best practice for your situation.