Update Post June 15, 2021
Due to covid, there's a significant backlog for immigrant (IV) and nonimmigrant visa (NIV) applicants waiting a visa interview.
U.S. embassies and consulates are using a tiered approach to triage IV applications based on the category of immigrant visas as they resume and expand processing.
Scheduling of appointments are prioritized as follows:
TIER 1: Immediate relative intercountry adoption visas, age-out cases (cases where the applicant will soon no longer qualify due to their age), and certain special immigrant visas (SQ and SI for Afghan and Iraqi nationals working with the U.S. government)
TIER 2: Immediate relative visas; fiancé(e) visas; and returning resident visas
TIER 3: Family preference immigrant visas and SE Special Immigrant Visas for certain employees of the U.S. government abroad
TIER 4: All other immigrant visas, including employment preference and diversity visas.
See flyer below: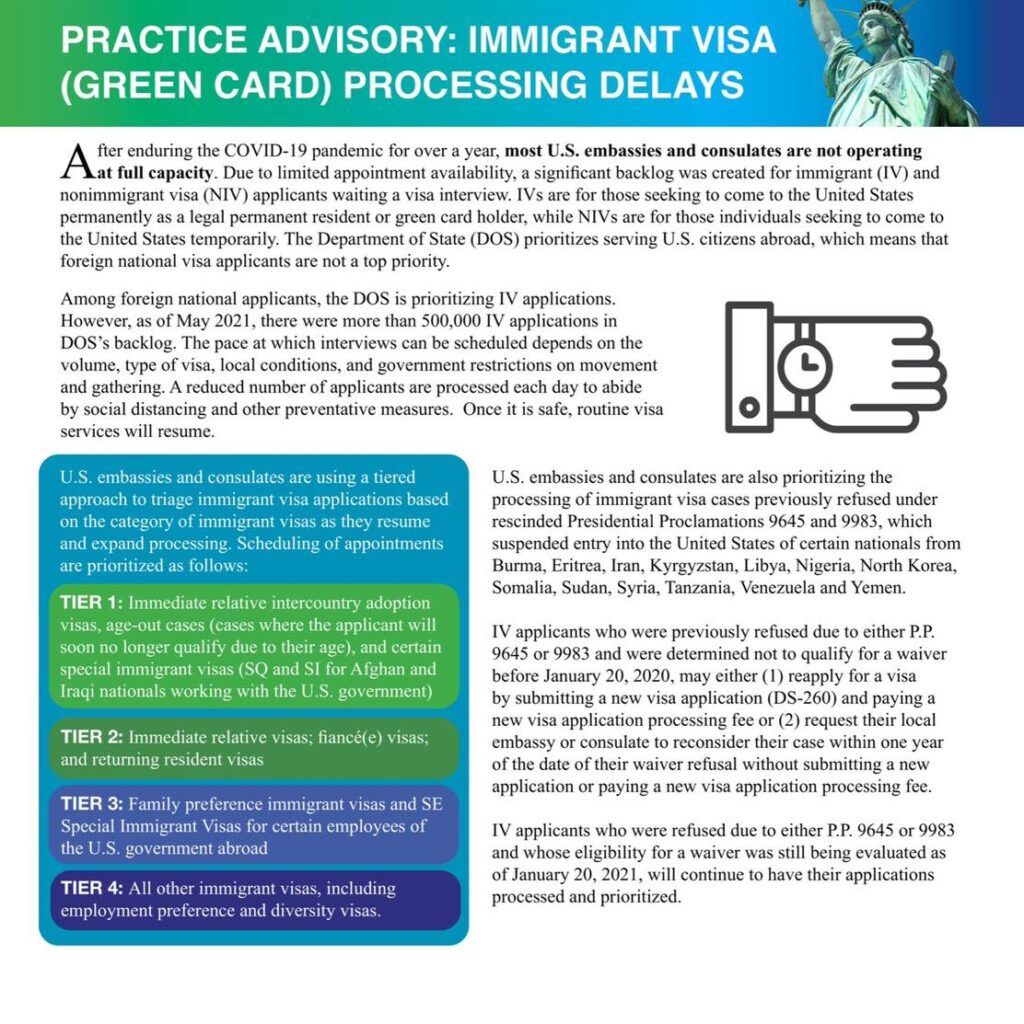 Original Post April 14, 2021
The Department of State posted a list of FAQs on its Facebook page. Topics include what DOS is doing to reduce the backlog, reapplication procedures for individuals who were refused an immigrant visa due to Presidential Proclamations 9645 and 9983, K visas, diversity visas, employment visas, and more
related posts: