Update June 15, 2021
Please see a flyer below regarding the interview waiver procedure. If a consular has an interview waiver process in place and a visa applicant qualifies, the applicant must schedule their document drop-off or mail-in processing directly with that consular. Typically, these documents include: DS-160 confirmation page, a valid passport, pre-paid courier packaging for passport/document return, the MRV fee receipt, two passport-style photographs, and the visa petition approval notice (such as a Form I-797 approval notice).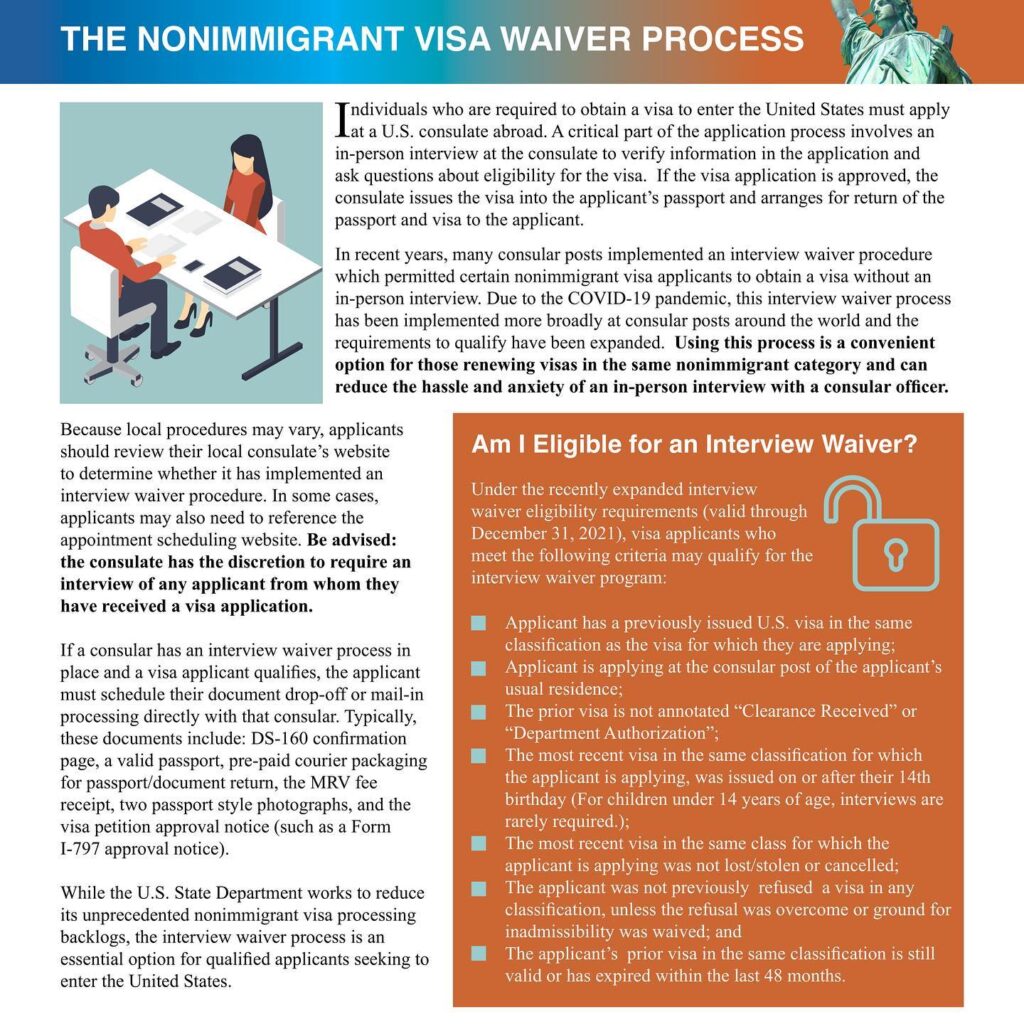 Original Post March 22, 2021
As part of its efforts to accommodate applicants impacted by the covid pandemic and speed up its case backlog, the Department of State has been allowing some nonimmigrant visa interviews to be waived since August 2020.
Before Covid, consular officers may waive the in-person interview requirement for individuals applying for a nonimmigrant visa in the same classification as long as the previous visa expired within 12 months.
DOS later expanded the interview waiver eligibility to include nonimmigrant visas that expired within 24 months.
As of March 11, 2021, DOS has further extended its policy until December 31, 2021, to now include applicants who nonimmigrant visa expired within 48 months.