Update March 29, 2023
Since the delay began in late January, Vermont is still experiencing delays in processing payment issue receipt notices.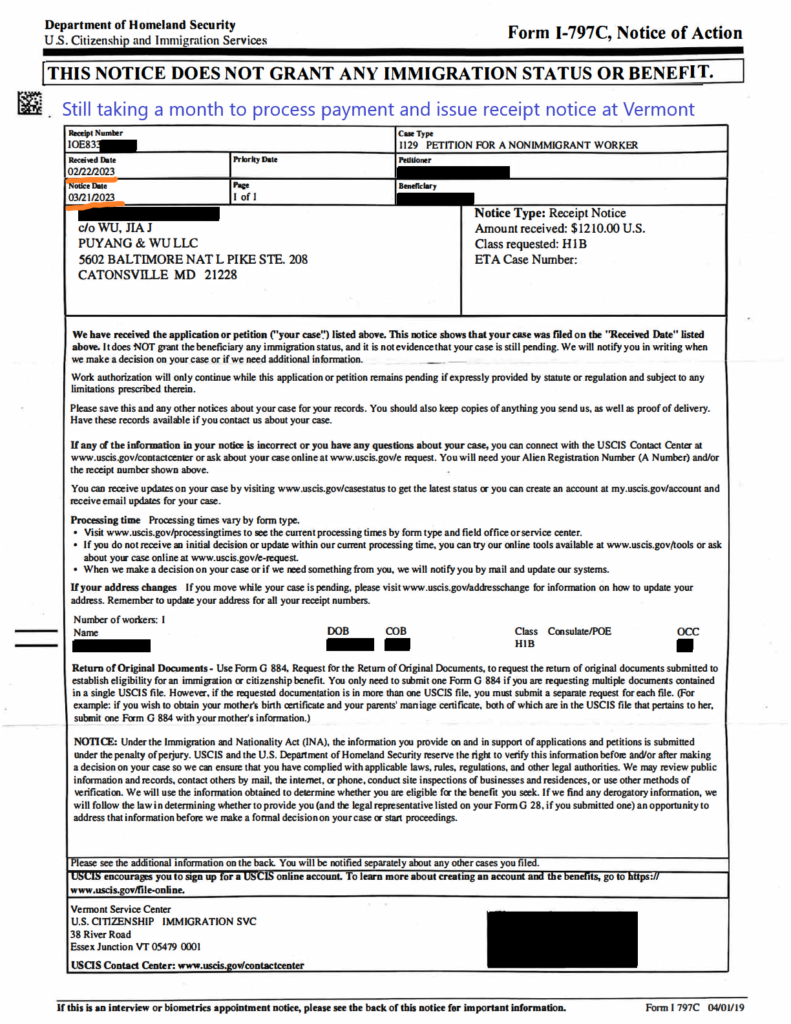 Original Post March 7, 2023
We started noticing delays in getting back receipt notices around the end of January. On March 3, 2023, USCIS confirmed they are experiencing delays due to filing volumes and intake delays. The delay is still ongoing as of the date of this post. Below is a sample H-1B receipt notice showing it took more than a month for USCIS to issue the notice and process the filing fee check. We are waiting for receipt notices for serval petitions filed in February.