Update August 18, 2021
We responded to one I-693 RFE on 08/16/2021. Green card was approved today, 08/18/2021. Please respond to I-693 RFEs ASAP! It does not seem like USCIS is working hard to approve I-485s before 10/01/2021.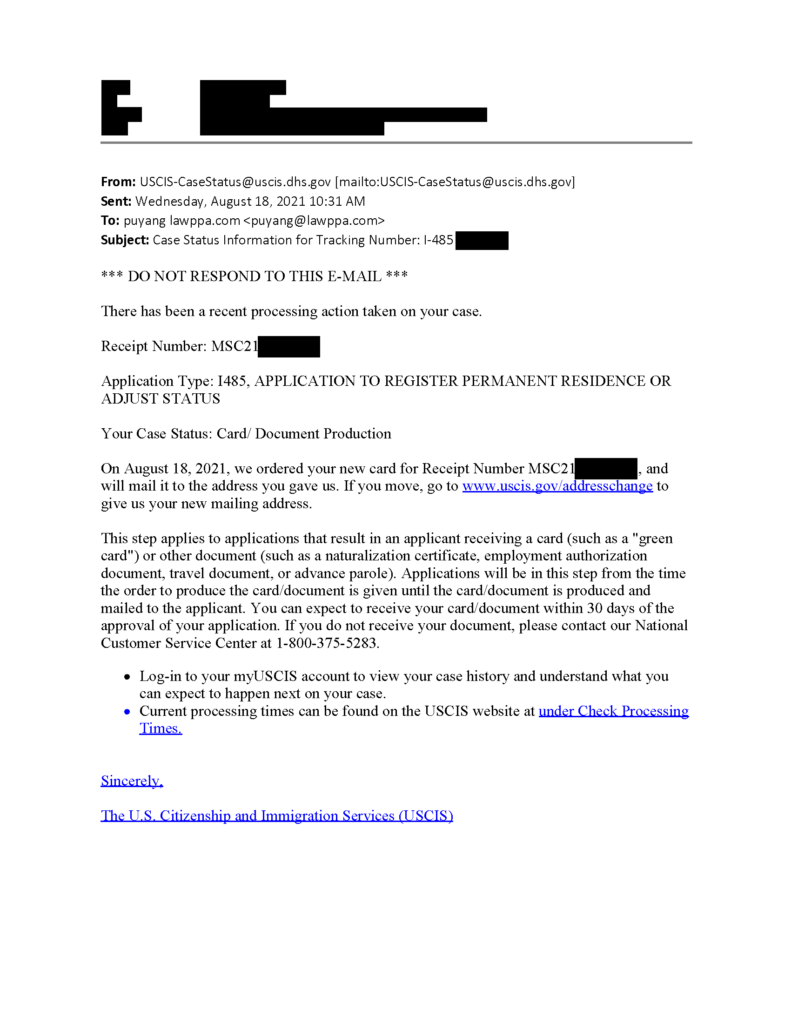 Original Post August 10, 2021
On or around August 3, 2021, some of our clients informed us that they received an odd text from USCIS requesting that they submit I-693 (medical exam). Because many of them already submitted their medical exams as part of the initial I-485 filing and because USCIS does not directly contact applicants who are represented, we assumed that they were probably phishing scams.
It turns out that they were real texts from USCIS. Below are the full text from AILA after receiving similar reports from other practitioners.

It seems that USCIS is trying to approve as many I-485 as possible by October 1, 2021 (the start of their new fiscal year) and with that goal in mind, they are actively sending out these texts / RFEs even for cases with I-693 already submitted.
If you've already received an RFE for I-693, please send the I-693 back to USCIS as soon as possible. Below is a sample RFE for I-693 that we received today. The return address is shown in the top right corner.
See also: Temporary Extension of I-693 Validity from 2 Years to 4 Years