Update 05/18/2023
Here's a sample I-751 approval without Interview. Total processing time is about 28 months.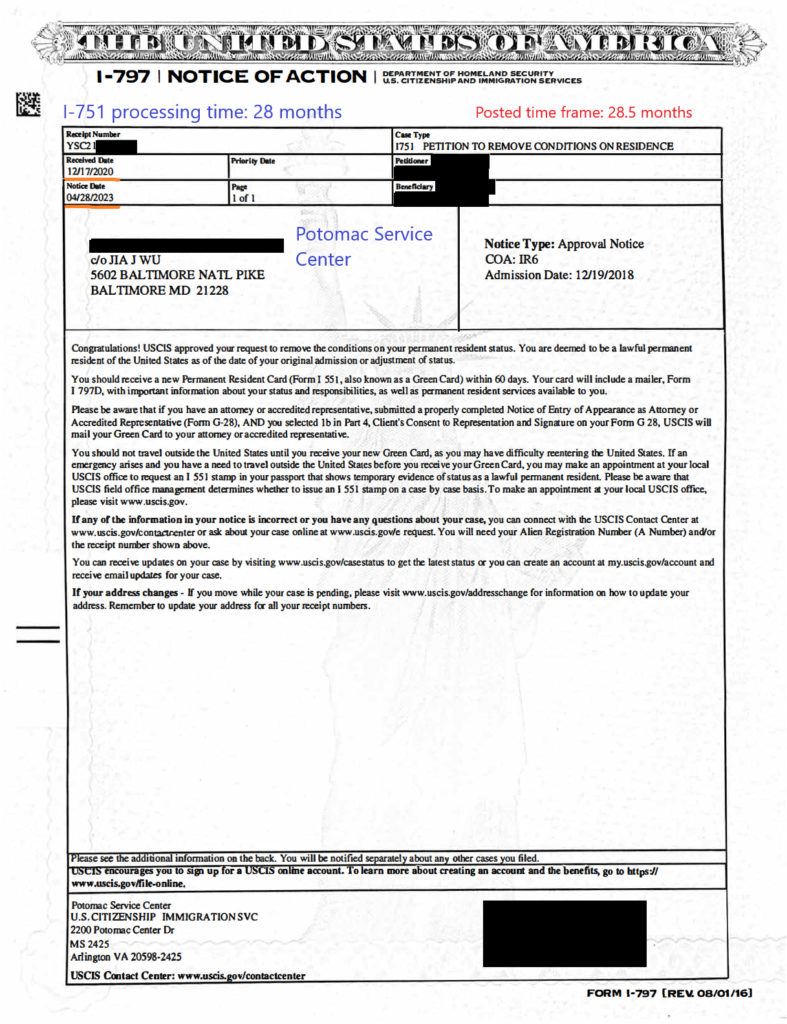 Update Post 08/25/2022
Sample I-751 approval that took 2 years to process.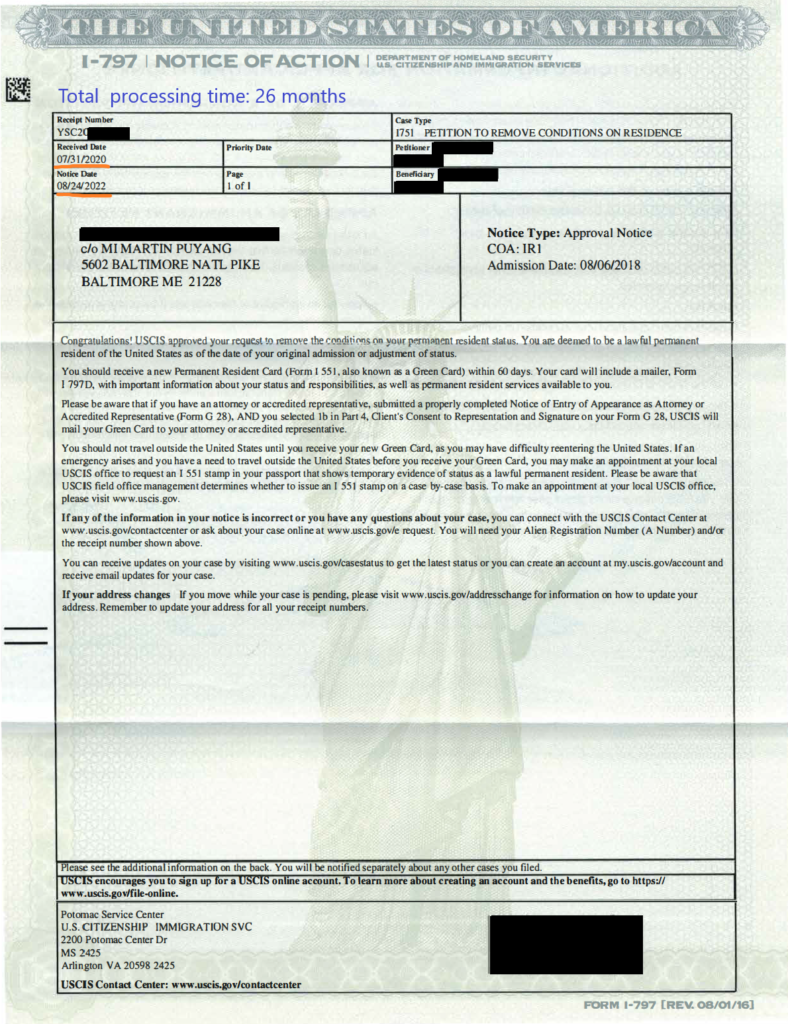 Update Post 09/17/2021
We received an I-751 approval on 09/04/2021. Interview was waived.
Filed on 12/06/2019
Approved on 09/04/2021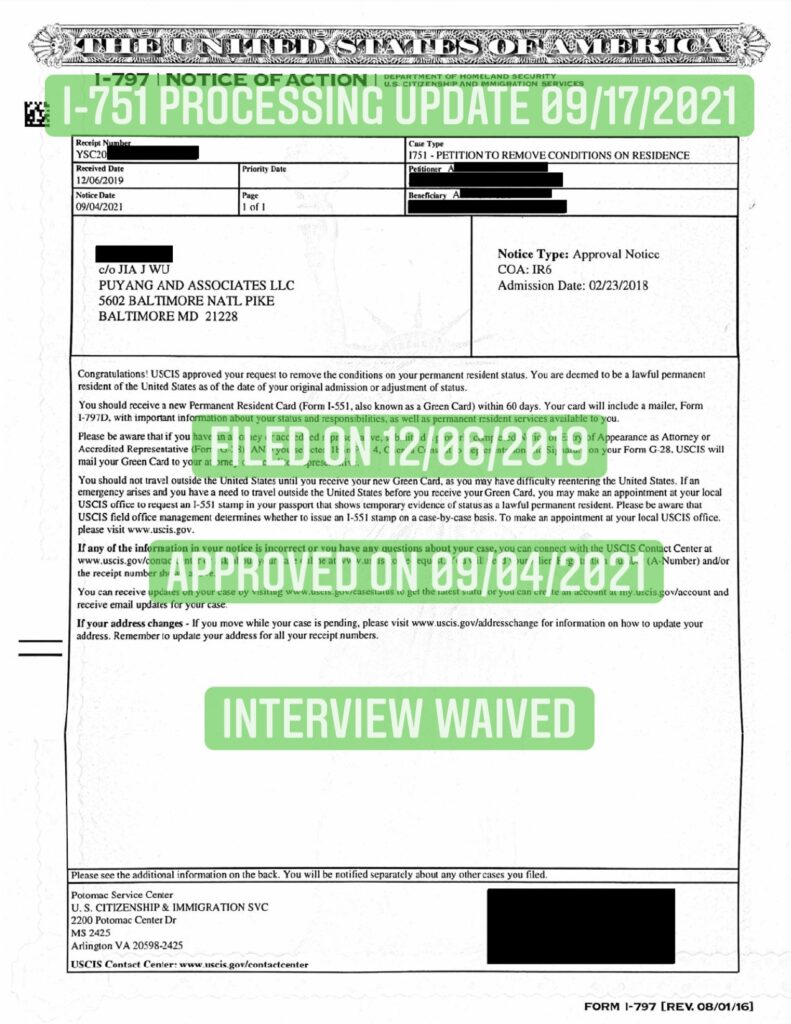 Update Post 08/20/2021
We received an I-751 approval on 08/17/2021. The interview also took place on 08/17/2021.
Filed on 05/31/2019
Approved on 08/17/2021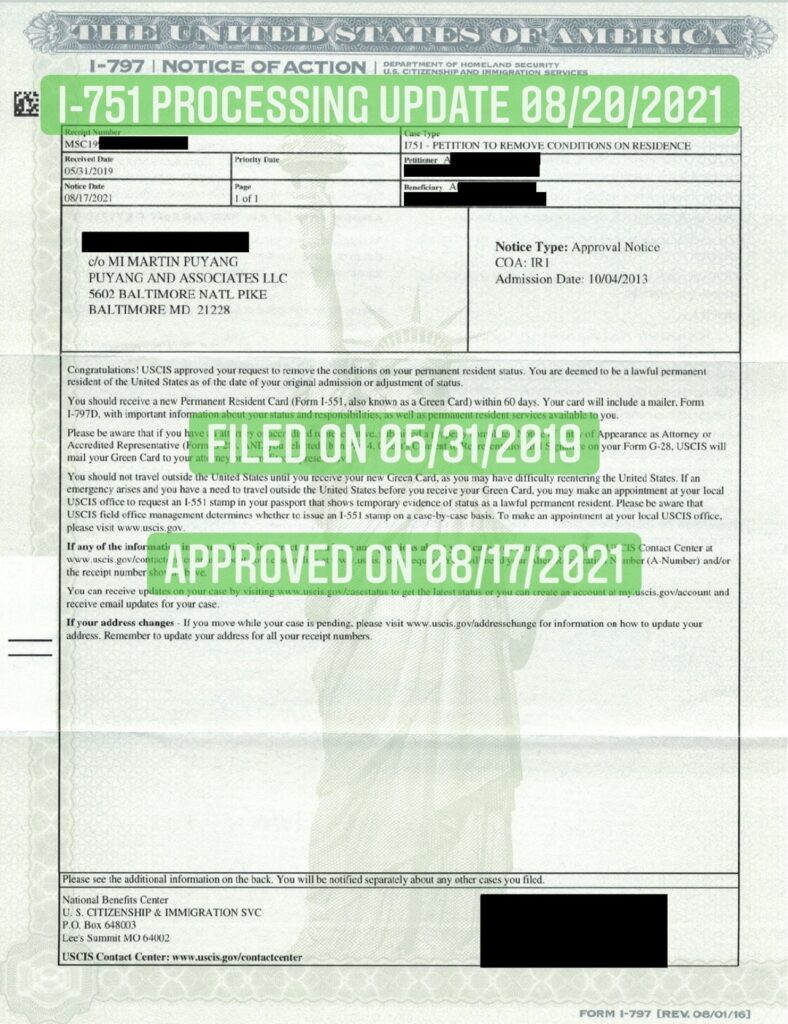 Original Post 06/29/2021
Regarding ACS biometrics notices, we recently received one for a I-751 that was filed in July 2020.
I-751 processing continues to experience extended delays although there have been some improvements. We just received approval for a case filed on 10/30/2019. The interview was waived. The total processing time is about 20 months.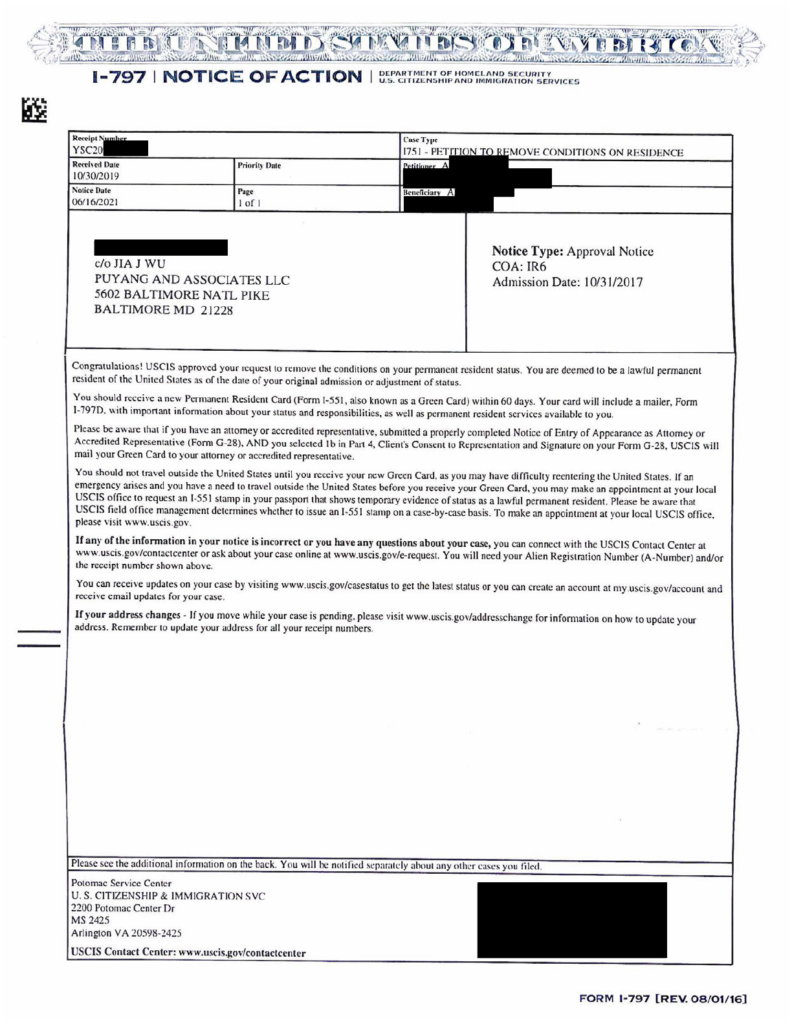 Compared to two months ago, we received approval of a case filed in February 2019. Total processing time was about 2 years and 2 months. Petitioners in this case were required to attend an interview.